Our Team
It takes a village to raise a child and it takes a team to deliver quality dental care. The entire staff at Dori Dental Arts is committed to providing genuine and honest service. Our goal is to make your dental experience positive and comfortable from the moment you step into the office. Our team of highly trained professionals will make every effort to ensure you are taken care of and receive the type of dentistry you deserve. Because, let's face it, coming to the dentist rarely makes it on anyone's top ten list of "things I want to do today".
---
Veronica Gottardi
Financial/Insurance Coordinator
Veronica Gottardi lives life by the motto: "I work hard so I can play hard!". Growing up in Santa Clarita and later in the San Fernando Valley, Veronica learned that helping others was not just a nice concept, but a way of life. Veronica started her path in 2006 when she started assisting in dentistry. Wanting to improve, she earned her Dental Assisting certificate in 2010 which honed her skills and enabled her to better understand the intricacies of the dental profession. Since then, Veronica has been absorbing all aspects of dentistry including the complicated world of dental insurance and billing. It is safe to say that Veronica is now an expert in her field. Of course, dentistry is not her only passion. Veronica is a loving mother and daughter. Animals hold a special place in her heart and extend to her kitty, Christmas Siete and her dog, Oreo. Lastly, Veronica is a blue blooded Dodger's fan through and through. Just mention the Dodger's and you'll see Veronica's eyes light up. Seriously…her blood is blue!
---
Alexis Jones
Front Desk Operations
A California native through and through, Alexis "Lexi" Jones-Lindell was born in Tarzana and grew up under the sun drenched skies of the San Fernando Valley. The middle child of a quartet of girls, Alexis held her own by expressing her love of family, music, writing and reading with all those who shared her passions. Animals however, hold a special place in her heart. Alexis currently loves and cares for her two adorable dogs, "Girl Weiner" and Scooter" with her husband, Steven's help of course.
Paving a path alongside two of her sisters, Alexis has also devoted her career to helping patients achieve optimal oral health. Alexis is proud to have been an exemplary student and graduated at the top of her class from Everest College. Continuing that tradition, Alexis has brought her enthusiasm and attention to detail as a valuable member of the Dori Dental Arts team. Every patient can consider Alexis their friend because she will always strive to make them feel at home and comfortable while receiving dental care.
---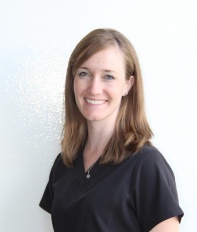 Rachel Roseland
Hygienist
Rachel had no idea when she came to LA that she would love it so much and end up staying for good. She moved many times while growing up, living in places like Nebraska, Detroit, Las Vegas and Irvine. Her final move was from the small desert town of Blythe, CA to the busy metropolis of Los Angeles. Westwood Village was quite a change for her!
As a student at UCLA, Rachel discovered her interest in dentistry through volunteer efforts in Mexico and as a patient at the dental school. After graduating with a B.S. in Physiological Science and a minor in Latin American Studies, she decided to work as a dental assistant for a few years before committing to a career in the dental field. Through this experience she decided to pursue dental hygiene, and was fortunate to be accepted to the Dental Hygiene program at the Herman Ostrow School of Dentistry at USC. A loyal Bruin, this was a hard step to take! But now she is happy to be a fan of both football teams because rivalry games are never disappointing!
Rachel graduated with a B.S. in Dental Hygiene from USC and continues to teach as part-time faculty at the school. Rachel truly enjoys and is passionate about dental hygiene because she believes everyone can improve their overall health by having great oral health. When she isn't working, Rachel and her husband (Peter) enjoy spending time with family, cooking, volunteering, exploring the hidden treasures of Los Angeles and going on road trips.
---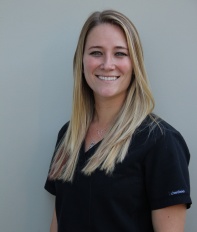 Julie Kopstein
Hygienist
Julie comes from a long line in the dentistry field. Her grandfather is a retired dentist who practiced dentistry for almost 60 years, and her mom is currently a practicing dental hygienist, so it only seemed natural that Julie would follow in their footsteps. Julie was born and raised in
Oak Park,
California and graduated
Oak Park
High School. She received her bachelor of science degree in kinesiology from Cal Poly San Luis Obispo and was fortunate enough to spend a semester abroad in Sydney Australia. She then went on to obtain her dental hygiene degree from the Herman Ostrow School of Dentistry at USC. Julie enjoys spending time with her family and shares the love of baseball, especially the Dodgers, with her two brothers. Julie also enjoys her weekend getaways to visit her boyfriend Nolan who is currently in medical school at UC Davis. She has a love for animals, especially her two dogs that she recently adopted. Julie has a love for life and excitement and enjoys adventurous activities such as roller coasters, bungee jumping, scuba diving and skydiving.
---